5,32 million USD raised for the After-School All-Stars foundation
Last weekend it was time again: 150 generous supporters from all over the world came to the "7. Annual Westime Charity Event "at the home of Arnold Schwarzenegger in Los Angeles. Corresponding to the dress code "upscale vests", guests with cowboy hats and western boots came to the event sponsored by John Simonian of Westime, a luxury watch store. It was a tense night with music acts, performances by the post-school All-Stars dance company Bell Gardens Intermediate, and many surprises and touching moments. At the end of the evening, a staggering $ 5.32 million was raised to support the ASAS organization. One of the highlights was the live auction by Matt Isemann and actor Tom Arnold. The comedian made the guests laugh and loosened their purses for great experiences and auctions. For example, Leila and Alex Hormozi donated $ 1 million to @gymlaunch alone. Among the auction pieces was art by National Geographic Photographers donated by the National Geographic Fine Art Gallery. And by artists such as the German "The Emotion Artist" Alexander Höller, Fabian Perez, Niclas Castello, Jin-Woo Prensena, Fidia Falaschetti, Arthur Williams, Danielle Weber, Joe Everson, Greg Williams, Brad M Matthews, Nick Moss, and Francesco Clemente.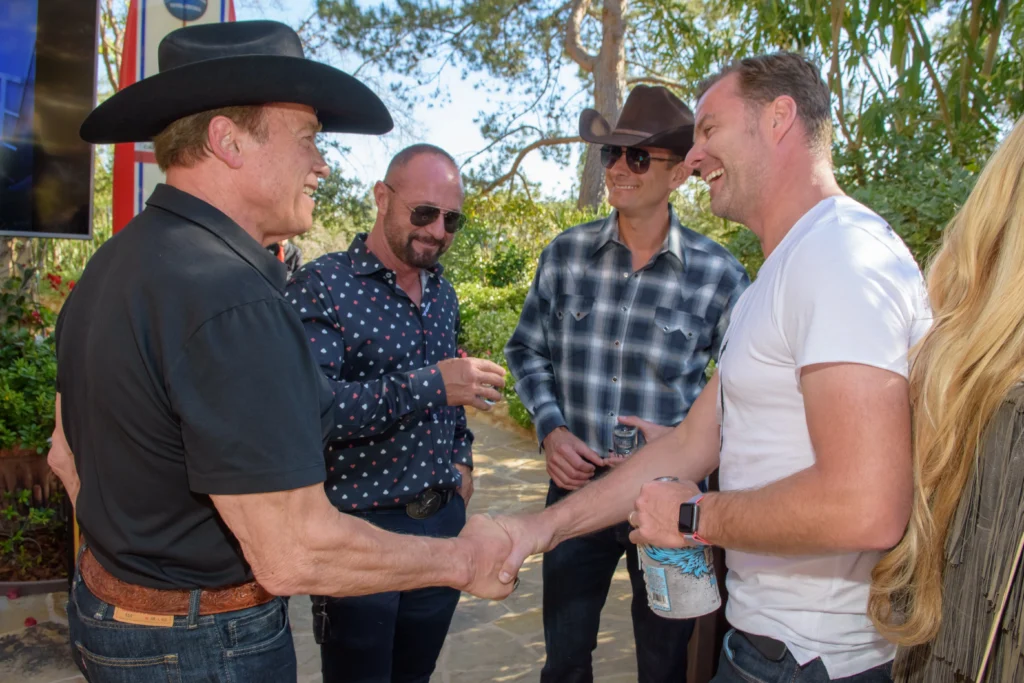 Among the guests:
The relaxed western party included actor Gabriel Luna, who plays Terminator Rev 9 in Terminator Dark Fate, colleague Ralf Moeller, Patrick Schwarzenegger and Patrick Knapp-Schwarzenegger with his wife Bliss, who was delighted "To be able to buy Padre Azul Tequila. The Cult Tequila, made in Mexico, is distributed worldwide by the Austrian Padre Azul company by founder Hans-Peter Eder. At the Padre Azul Bar, people met to enjoy a pure tequila or a cigar. Host Arnold Schwarzenegger also tried the "good stuff". In the Goody Bag, each participant received a special 18-month-old Padre Azul Tequila bottle as a gift. This was especially well-filled this year. Schwarzenegger's friend Michele Malenotti, owner of legendary cult leather jacket label Matchless London celebrating its 120th anniversary this year, donated each guest a limited matchless "After School All Stars & amp; Schwarzenegger "leather jacket from the anniversary collection with the signatures of Arnold Schwarzenegger and Michele Malenotti.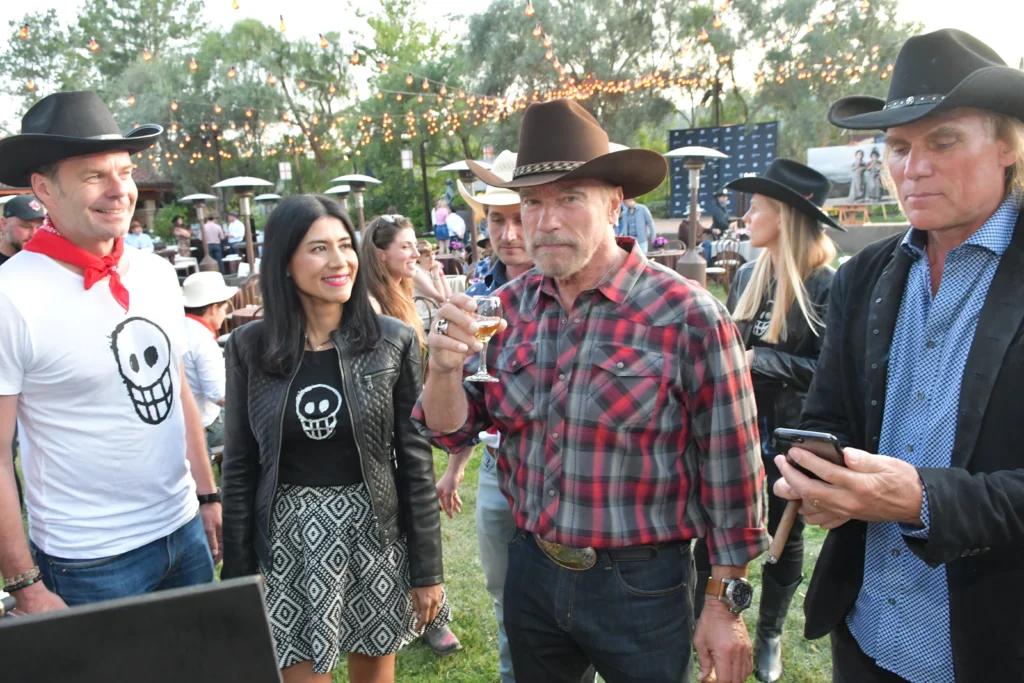 The event and the story:
Through the tireless efforts of Arnold Schwarzenegger and Westime, the annual event brought together $ 12.8 million so far. The money goes completely to the American Afterschool program, which takes care of children from low-income families and underserved students in the time of 15 – 18 o'clock. Students of the After-School All-Stars Foundation receive tailor-made support in the following five areas: Academic Preparation, Career Counseling, Health and Wellness, Visual and Performing Arts and STEM. "I started the After-School All-Stars program because I saw a great need for children to be able to learn well and safely between 3 pm and 6 pm," says Arnold Schwarzenegger. "I could not be prouder today to see what a great program it has evolved and how it is recognized in the business world. I thank John Simonian of Westime and the many fantastic and generous sponsors and partners who have come to give and support the students. You are the wind between her wings that makes her rise. "
"To support the foundation that Arnold founded, seven years ago, we just wanted to create a very relaxed Westime event in his home," said John Simonian of Westime. "Without losing its relaxed character, the event has brought in more money every year. This year was the most successful ever and it is a great endorsement that everyone – from Arnold, the ASAS team, the guests and the Westime friends who donate – believes that the organization enriches the lives of disadvantaged children in our country. "
"I am Governor Schwarzenegger and John Simonian and all supporters and partners, incredibly grateful for the generous support this year," said Ben Paul, president and of After-School All-Stars. "Through this event, people from all over the world have committed to helping us support our youth. You have made a clear statement for investing in our youth. Sue supports our mission to promote children and help them master school and life. "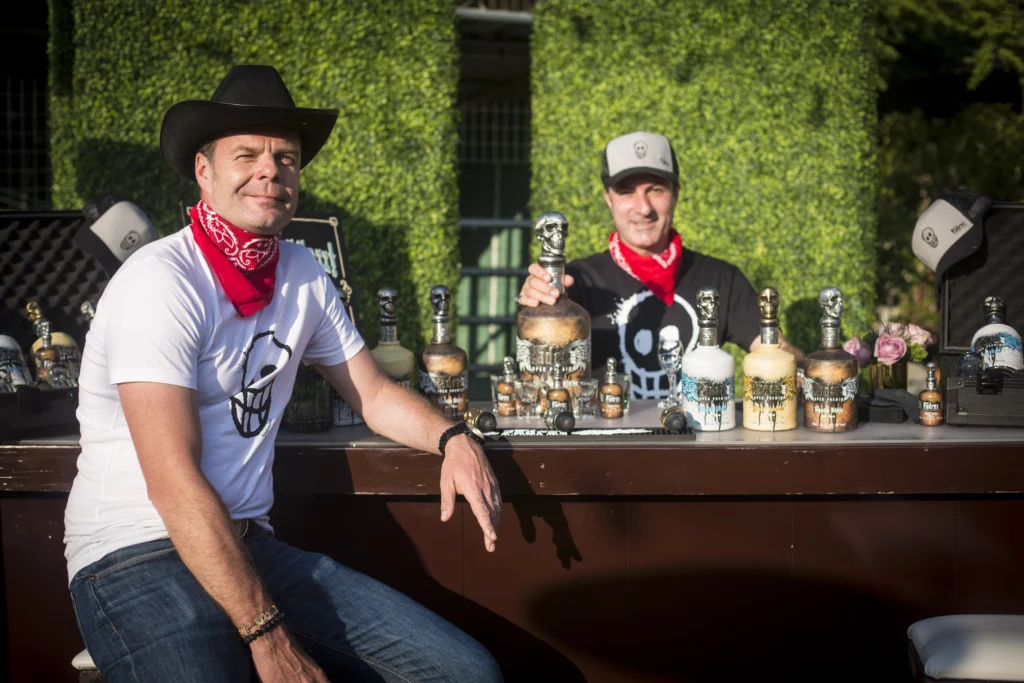 About After-School All-Stars
Founded in 1992 by Arnold Schwarzenegger, the After-School All-Stars (ASAS) Relief Organization is a leading national provider of comprehensive school afterschool programs. The mission of the organization is to ensure the safety of children and to help them succeed at school and in life. Through the programs, students in low-income communities will have access to free programs that provide school education support every day, as well as health and fitness activities. More than 90,000 children from 19 US locations benefit from ASAS.